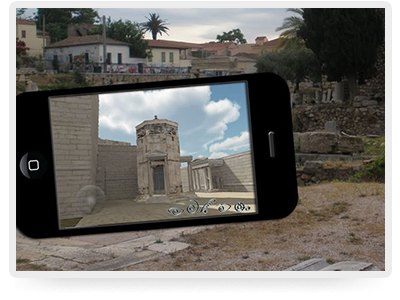 Delphi, Greece
Thursday, July 7 – Saturday, July 30, 2016 Deadline: June 30, 2016
Cyber-Archaeology Field School 2016 Website
Be part of the Digital Technologies in Cultural Heritage and Tourism Field School, co-organized UC San Diego professor Thomas E. Levy in conjunction with professors from the University of the Aegean and Greece's ATHENA Research and Innovation Center. Get classroom and lab training with cutting-edge methods of digital recording for cultural heritage and cyber-archaeology for 13 days in Delphi, Greece, followed by 10 days of cyber-archaeological excavations at the Mycenaean site of Kastrouli, near the Gulf of Corinth.
The summer school includes two parts:
1) Digital Technologies and Fieldwork in Cultural Heritage and Museums (Delphi, Greece)
The classroom training in the Municipality of Delphi Lecture Room will focus primarily on classroom and lab training. The 13 days are the equivalent workload to 130 hours, including 20 hours for an essay). Particular emphasis is on practical professional experience, and students will strike up strong bonds with their peers on the field program, which includes experiences in situ and in museum labs.
Participation is restricted to no more than 35 students. Activities are broken into the following:
1 day introduction to the current state-of-the-art and trends for future innovation
4 days lab & theory on digital archaeometry
3 days theory and fieldwork practice on 3D digitization & imaging
1 day introduction to cultural databases, repositories and international standards
1 day museum and sanctuary of Delphi guiding and touring
2 days educational trips in the Delphi archaeological environs
1 day free preparation for exams
The Summer School is a collaboration among the Departments of Mediterranean Studies and Product and Systems Design Engineering at the University of the Aegean; the University of California, San Diego; and ATHENA, the Research and Innovation Center in Formation, Communication and Knowledge Technologies (Xanthi Branch).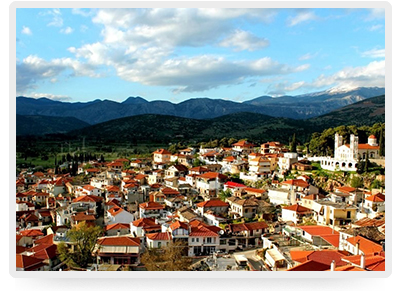 Town of Desfina near the ancient Kastrouli site will host Field School participants July 19-31, 2016
Mycenaean Site of Kastrouli Fieldwork (Desfina Village, near Delphi)
Following the conclusion of the classroom training above, only students from the University of the Aegean and UC San Diego may participate in a 12-day excavation from July 19-30, 2016. Those days are the equivalent of 130 hours (including 20 hours for the essay). The fieldwork includes use of portable technologies and interaction with experts in the field, with primary emphasis on cyber-archaeology, fieldwork and labor work in digging and learning instrumentation. For more information on the Kastrouli site.
For details about both programs, costs, and a detailed breakdown of lecture topics and fieldwork, visit the Digital Technologies in Cultural Heritage and Tourism website here or attend one of the Info Sessions scheduled on the following dates in April and May in Room 130 of the Social Science Building (Levantine and Cyber-Archaeology Lab):
5:15pm, Tuesday, April 5
5:15pm, Thursday, April 21
5:15pm, Tuesday, May 10
5:15pm, Tuesday, May 31